Metal Brackets for Wood Fence
Our metal brackets for wood fencing are made of 18-gauge pressed streel. They are designed to hold the 2x4 rails for wood fence on any type of C-Post (Heavy C, Standard C, Super C, and Thin C). We offer three types of metal brackets for wood fence to streamline and reinforce your fence project :
Line brackets – Used along the length of the fence

Part # LINBKT; 40 lbs. per 100 pieces

End brackets – Used to create clean lines at the end of a fence

Part # ENDBKT; 40 lbs. per 100 pieces

Corner brackets – Used in 90-degree turns on the inside or outside of a fence

Part # CRNBKT; 40 lbs. per 100 pieces
By using our metal bracket system, you can completely cover the fence boards. This gives you an all-wood appearance supported by the strength and durability of steel.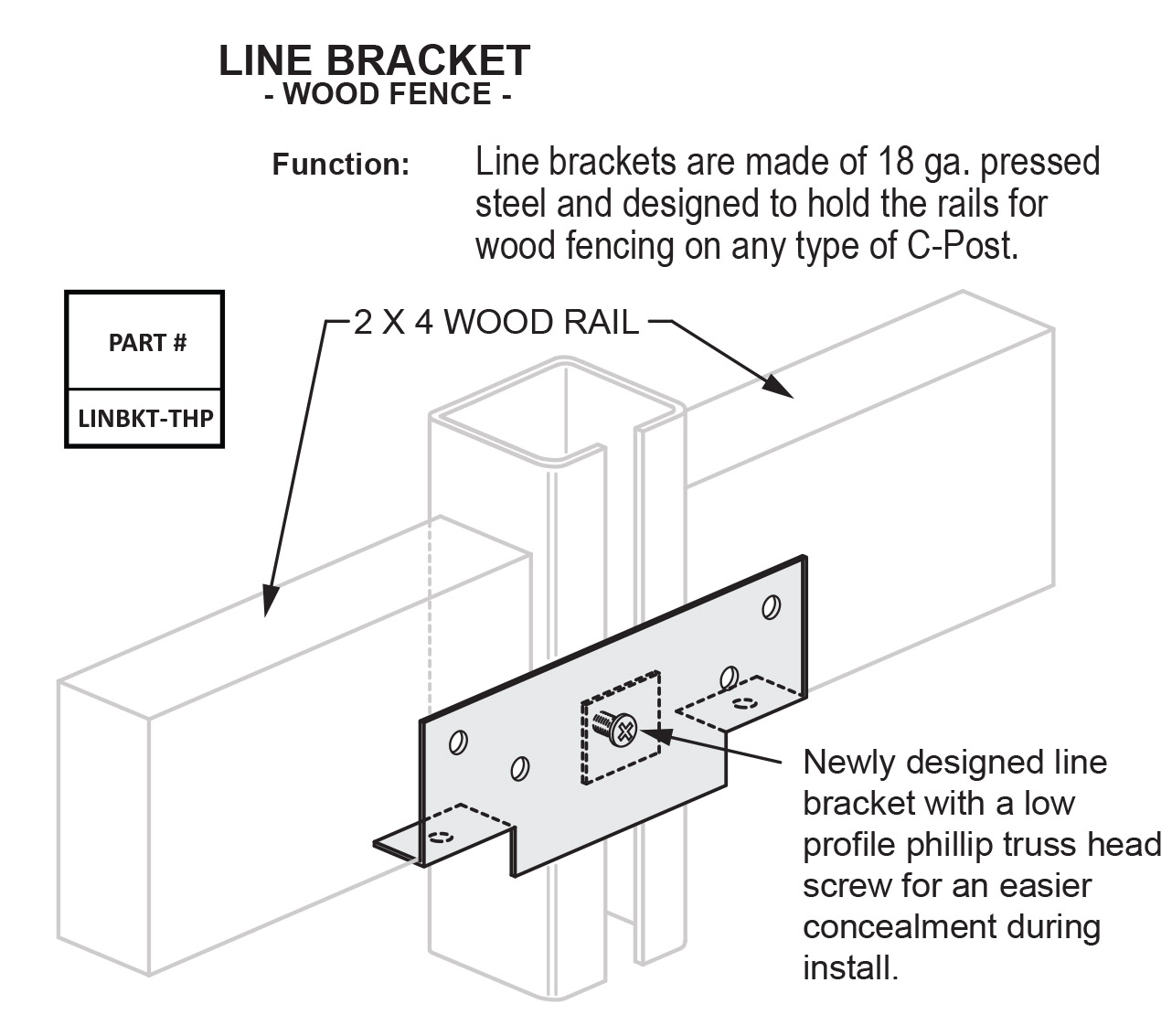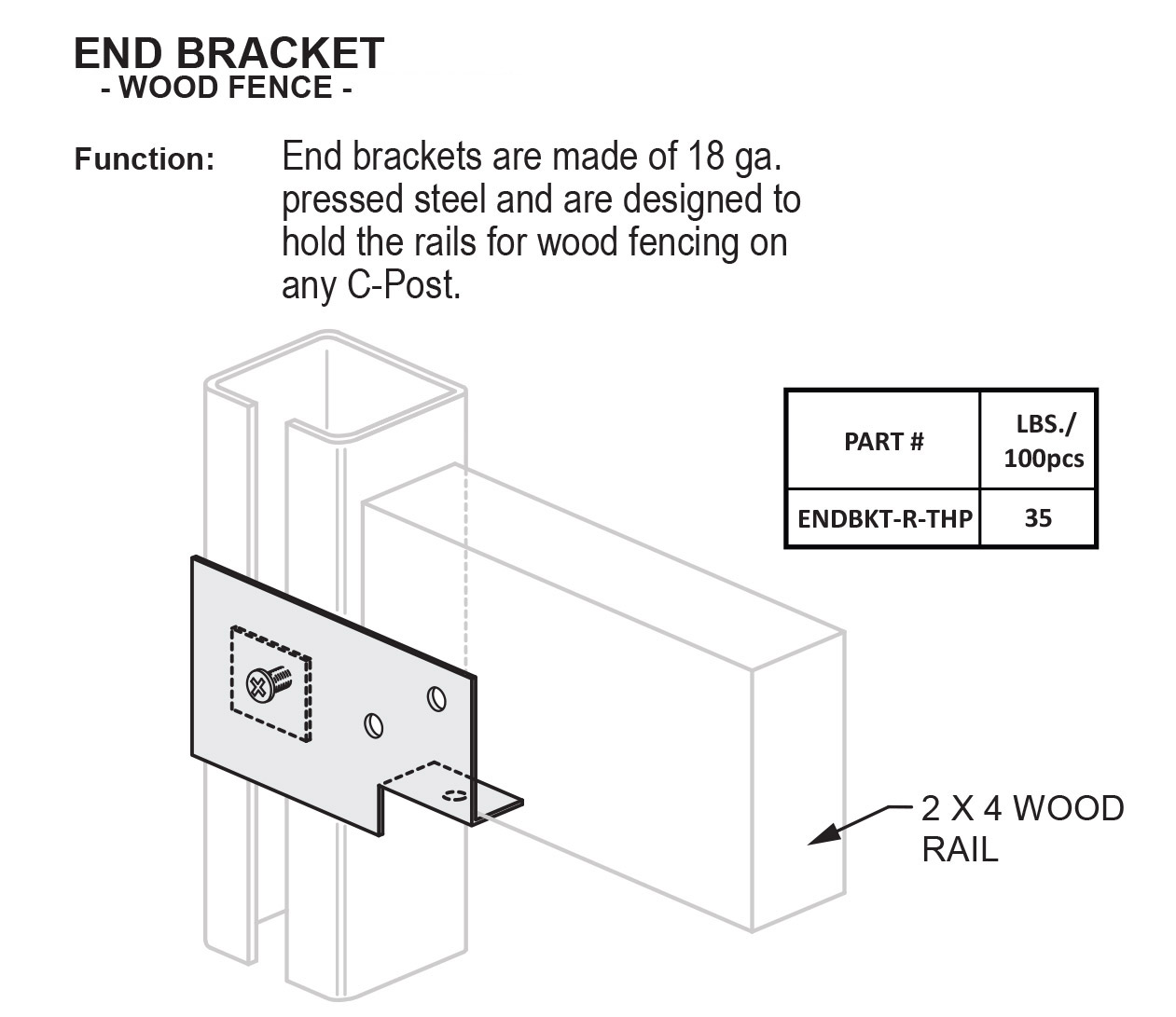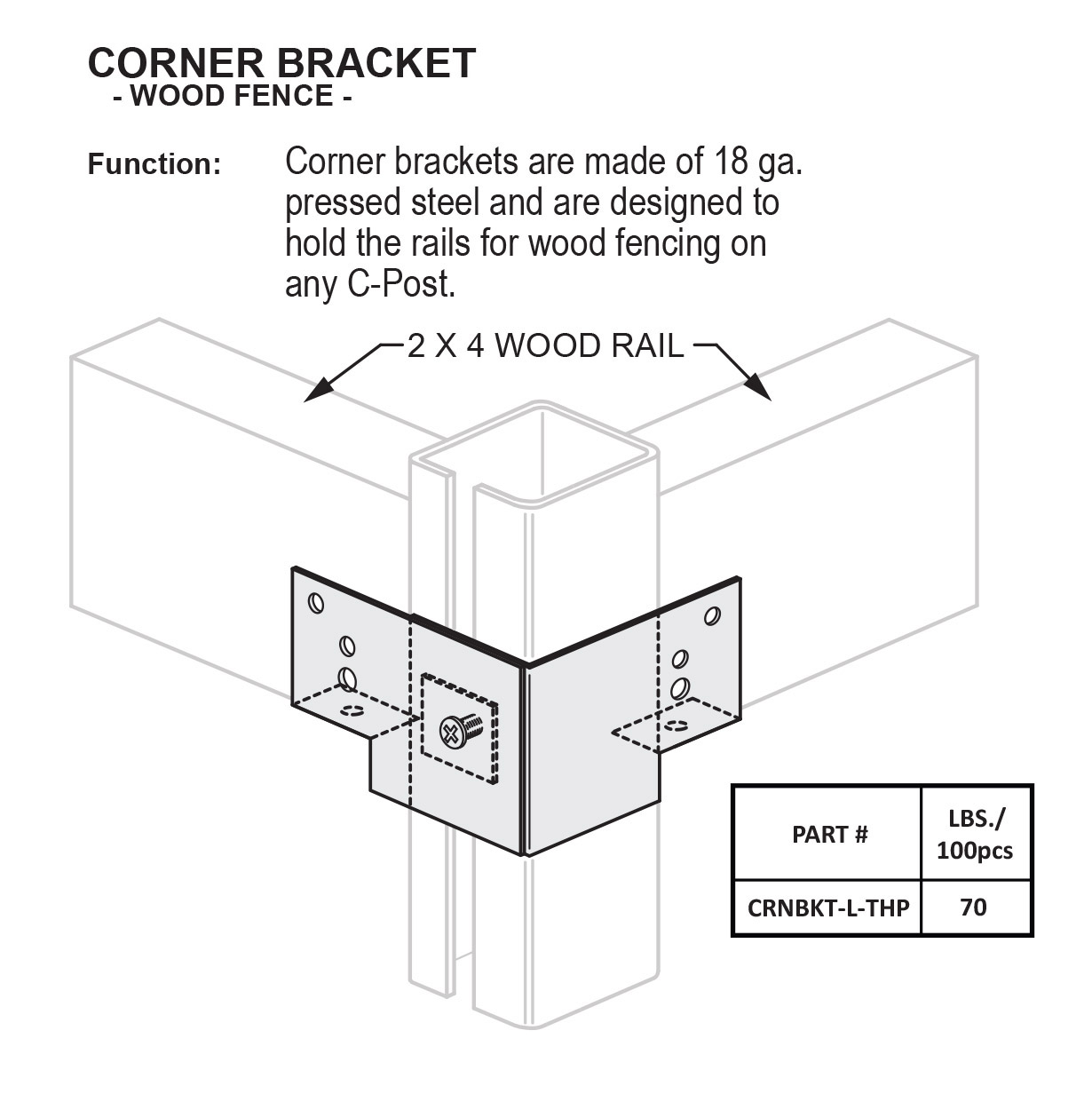 Partner with Gregory Fence
No matter your fence requirements, we have the capabilities to meet your needs. With fence posts, brackets and fittings stocked across the country, we're available with quick fencing solutions whenever project needs arise. Contact us today to get started on your next perimeter protection project.