Guardian 5 (G5) Longitudinal Barrier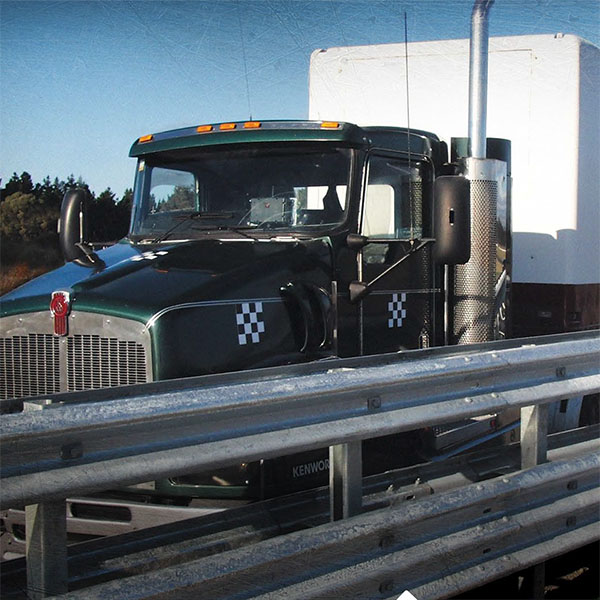 Guardian 5 (G5) is a MASH TL-5 longitudinal median barrier designed to safely capture and redirect a fully loaded 80,000 lb. vehicle. It is intended for use on roadways with high truck traffic where drainage is a concern and as bridge pier protection. G5 is a softer, safer, more cost-effective alternative to concrete barriers and meets all MASH TL-5 standards.
Our highway road safety barriers are strong, long-lasting, and easy to install. And when you partner with Gregory Highway—the national leader in highway guardrails and roadside safety—you will always get a quick turnaround and responsive service.
Find a Sales Rep
G5 Features
Meets MASH TL-5 standards

Used for roadside or median applications

Bi-directional median or longitudinal barrier

Galvanized, high strength steel construction

Direct driven in standard AASHTO strong soils

Maximum dynamic deflection of 4'4"

Working width of 5'5"

Easy to install with standard equipment

Integrated anchorage system within the length of barrier

Open-bottom design allows for drainage and easy snow removal

Common rail profiles are quickly replaceable after impact

Transitions to standard AASHTO W-Beam or Thrie-Beam
Simulations for Specific Roadway Applications
Reduced post spacing

Higher impact speeds

Use with curbing

Use with glare screening

Direct transition to Ontario shape concrete median barrier

Analysis of impact envelop; tractor vs. trailer
Test Level

Vehicle Type

Mass

Speed

Angle

Impact Energy

MASH

Kg

Lb

Km/h

MPH

kJ

Kip-ft

Test 5-12

Tractor Truck

36,000

79,400

80

50

15°

595

~440

Test 5-11

Pickup Truck

2,270

5,000

100

62

25°

156

~116

Test 5-10

Small Car

1,100

2,425

100

62

25°

75

~56