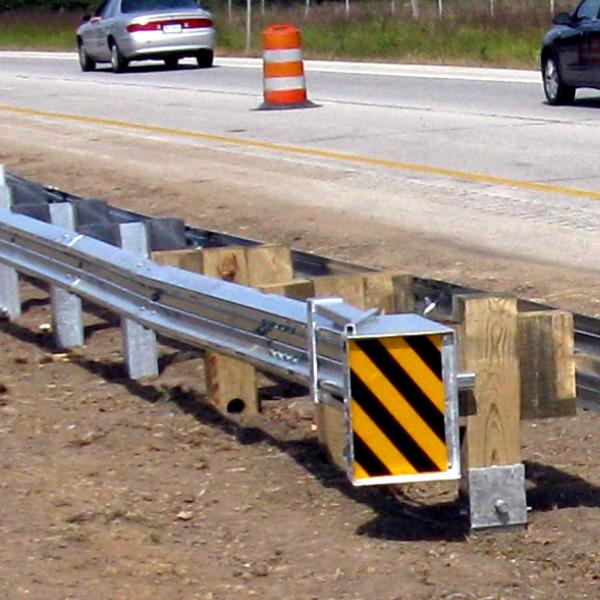 How the FLEAT-MT™ Functions
The front single-sided section of the FLEAT-MT™ is similar to the roadside FLEAT™ and functions the same. Depending on the severity of the impact, the vehicle may be stopped before reaching the second impact head at post number 4. If the end-on impact is severe enough, the vehicle will activate the second impact head. This impact head will then begin to slide down the rail sequentially kinking the backside rail.
The FLEAT-MT is a median terminal for use in wide medians. The components of the original roadside FLEAT are combined with a couple of small additional components to create the FLEAT-MT. Choose one of the links below to see a drawing or crash video.
Attaches directly to median double-sided W-Beam rail.
Fast and easy installation and repair.
37' 6'' long for Test Level 3 design speed.
Can be used with wood or steel breakaway posts.