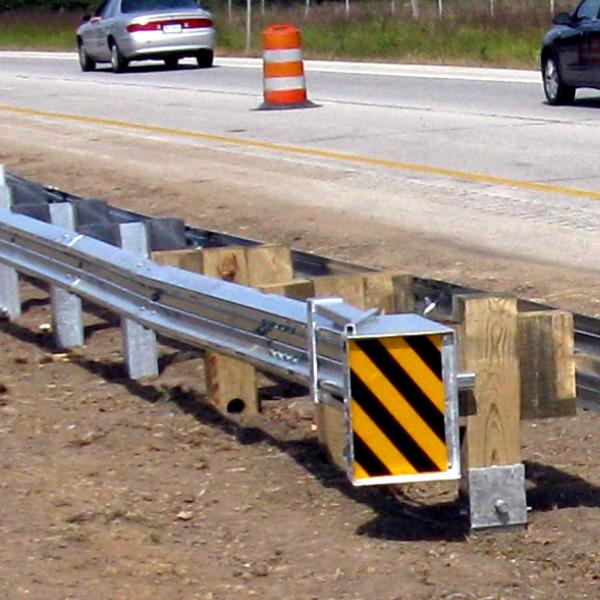 The FLEAT-MT™ is a median terminal used in wide medians. The FLEAT-MT combines the trusted components of the original FLEAT, with additional components to create the FLEAT-MT.
Select a FLEAT-MT resource below to watch demo videos, view the installation manual, and more.
How the FLEAT-MT™ Functions
The front single-sided section of the FLEAT-MT™ is similar to the roadside FLEAT™ and functions the in a similar manner. Depending on the severity of the impact, the vehicle may be stopped before reaching the second impact head at post number 4.
If the end-on impact is severe enough, the vehicle will activate the second impact head. This impact head will then begin to slide down the guardrail sequentially kinking the backside rail.
FLEAT-MT Features
Attaches directly to median double-sided W-Beam rail.
Fast and easy installation and repair.
37' 6'' long for Test Level 3 design speed.
Can be used with wood or steel breakaway posts.
PARTNER WITH GREGORY HIGHWAY
When you need complete solutions that are strong, long-lasting, and easy to install, you need to partner with Gregory Highway. As the national leader in highway guardrails and roadside safety, you can rely on us for quick turnarounds, competitive pricing, and responsive service. And we're proud to say our steel guardrail and highway products are manufactured in the heart of the U.S. Contact us today to get started on your next highway safety project.