MFLEAT – MASH Flared Energy Absorbing Terminal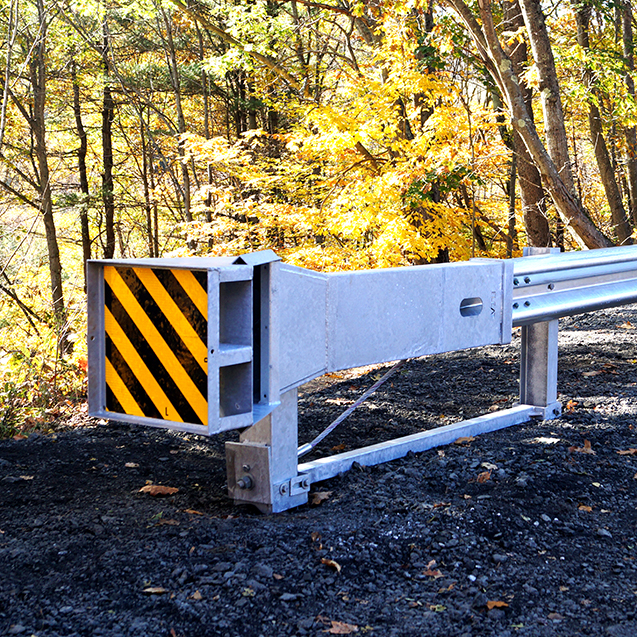 MFLEAT is an industry-leading energy absorbing flared terminal end, combining impressive impact resistance, safe handling and easy installation. Featuring a wide impact face and a field-proven sequential kinking technology, MFLEAT safely dissipates crash energy during head-on collisions. When impacted along the side within the length of need, the MFLEAT functions like a guardrail, containing and safely redirecting vehicles. The galvanized steel design is MASH TL-3 compliant and resists corrosion over time.
Designed for easy delivery and interchangeability with some MSKT parts, this energy-absorbing flared terminal end can help make your highway safety installations quicker, more efficient and more cost effective.
Our highway road safety barriers are strong, long-lasting, and easy to install. And when you partner with Gregory Highway —the national leader in highway guardrails and roadside safety—you will always get a quick turnaround and responsive service.
Find a Sales Rep
MFLEAT Features
MASH TL-3 compliant

Some parts are interchangeable with tangent MASH MSKT terminals

Energy absorbing (straight) flared terminal

Same ease of installation as the NCHRP 350 FLEAT system

Field-proven technology used on the FLEAT system

Generic steel guardrail posts used at posts 4 through 8
Product Specifications
39'7" straight flared length

3-ft. offset

Three steel hinged posts at posts 1, 2 and 3

Two spaces at 6'3" and five spaces at 4'2"

12'6" end rail, 10'5" second rail and 13'6.5" third rail

8" or 12" blocks

Beginning of length of need (BLON) at post 4

Rail heights of 30 to 32 inches