TTMA-200 – Trailer Truck Mounted Attenuator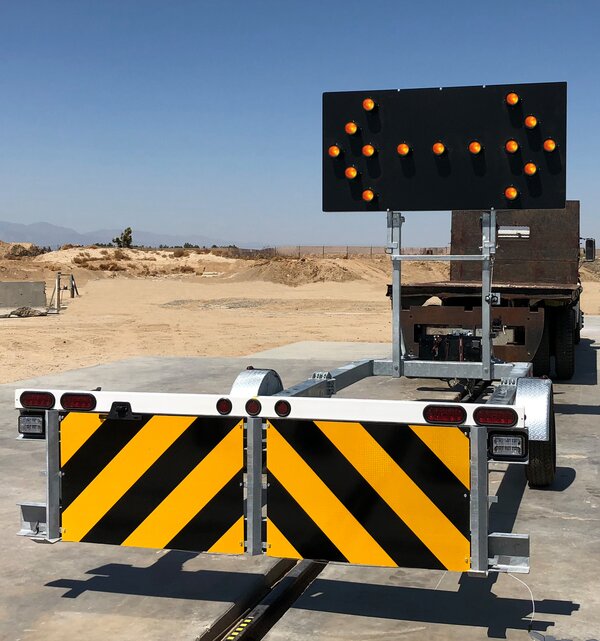 Designed for use in mobile and stationary work zones, the TTMA-200 helps to keep your most valuable assets protected in the event of a work zone intrusion. This trailer truck mounted attenuator's patented, energy-absorbing technology offers flexible performance at a competitive price and meets all required MASH TL-3 testing standards.
The TTMA-200 is made from galvanized steel and built for versatility. The truck mounted attenuator's single point pintle hitch mount can be used with most supporting vehicles weighing 10,000 lbs. (4,535.9 kg.) or more and can be switched between host vehicles in minutes. Its flexible configuration is easily adaptable to sweeping, salting, mowing and striping operations and can be equipped with optional items, including an arrow board, arrow board stand and hitch extensions.
Our highway safety products are strong, long-lasting, and easy to install. And when you partner with Gregory Highway —the national leader in highway guardrails and roadside safety—you will always get a quick turnaround and responsive service.
Find a Sales Rep
TTMA-200 Advantages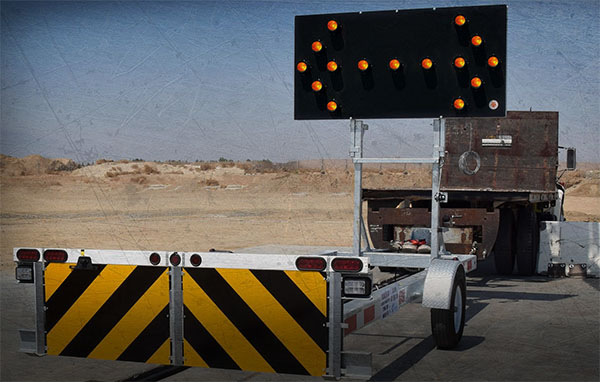 No host vehicle modifications required

Open frame system is easy to maintain and repair

Anti-rotational by design

No cartridges needed

Versatile asset protection
Technical Specifications
MASH 2016 tested and approved – The TTMA-200 was successfully tested and passed all required MASH crash test criteria. The Federal Highway Administration (FHWA) eligibility letter was awarded in March 2019 and is filed as CC-152.
Patented energy absorbing technology – During a collision, the oversized mandrel pushes into a smaller tube, splitting it into four strips of metal to dissipate the impact energy. The metal strips remain with the trailer and pose no hazard to adjacent traffic.
Proven strength and versatility – Within minutes, the TTMA-200 can be attached to any support vehicle with a gross vehicle weight (GVW) of 10,000 lbs. (4,535.9 kg) or more. Only a standard eight-ton pintle hitch is needed, and there is no maximum weight limit.
Product Specifications
Width: 95 in. (2.4 m.)

Height: 39 in. (990.6 mm.)

Length: 23.5 ft. (7.2 m.)

Approximate weight: 1,450 lbs. (658 kg.)

Approximate weight with arrow board: 1,750 lbs. (794 kg.)

Approximate tongue weight: 300 lbs. with arrow board

Eight-ton pintle hook height: 19.5 to 32 in. (49.53 to 81.28 cm)

Galvanizing method: Hot dip

MASH compliance: passed test levels 3-50, 3-51, 3-52 and 3-53