SAFENCE® Highway Cable Barrier System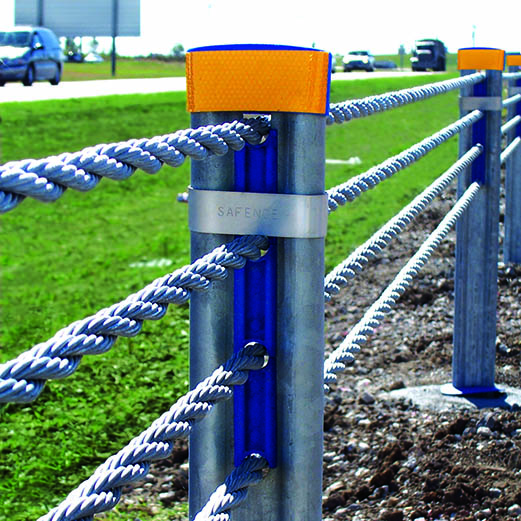 SAFENCE® is a tensioned wire rope cable barrier system. Made by Gregory Industries, this alternative guardrail system is crash tested and NCHRP 350 TL-3 and TL-4 approved. SAFENCE provides controlled impact protection when used on highways as a center roadway barrier, side barrier, slope barrier, or alternative to a guardrail.
SAFENCE® Product Description
SAFENCE® is the tensioned wire rope cable barrier system from Gregory Industries. As a "soft" barrier, SAFENCE is designed to safely absorb energy while redirecting the impacting vehicle along the barrier. SAFENCE also saves money because it is the only cable fence barrier system that meets TL-3 and TL-4 standards with either three or four wire rope cables.
SAFENCE® is a longitudinal wire rope cable barrier system that is NCHRP 350 TL-3 and TL-4 approved.
It is available in 3 or 4-wire rope cable configurations with non-releasable anchors. This is a preferred system because wire cables remain under tension after vehicle impact.
SAFENCE® meets Test Level-4 requirements with just three cables. A fourth cable can be added without the need for added testing. This results in significant cost and time savings, while still meeting test standards.
All components are made in the United States.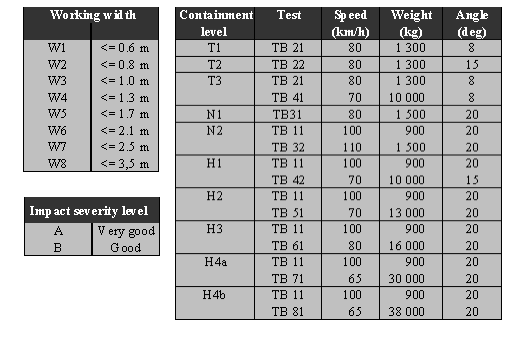 Learn about SAFENCE® components
PARTNER WITH GREGORY HIGHWAY
When you need complete solutions that are strong, long-lasting, and easy to install, you need to partner with Gregory Highway. As the national leader in highway guardrails and roadside safety, you can rely on us for quick turnarounds, competitive pricing, and responsive service. And we're proud to say our steel guardrail and highway products are manufactured in the heart of the U.S. Contact us today to get started on your next highway safety project.