General Steel Fence Fittings
At Gregory Fence, we offer general fence fittings that are standard galvanized pressed steel. (Custom PVC coating is available.) Our general fence fittings work with any type of C-Post (Heavy C, Standard C, Super C, and Thin C).
Our general fence post fittings and C-Posts are great for chain link fence, vinyl fence, welded wire systems, safety systems, and more.
Rail Sleeve
A rail sleeve connects two lengths of C Top Rail together to make one continuous span of C Top Rail.
Part # CRS; 103 lbs. per 100 pieces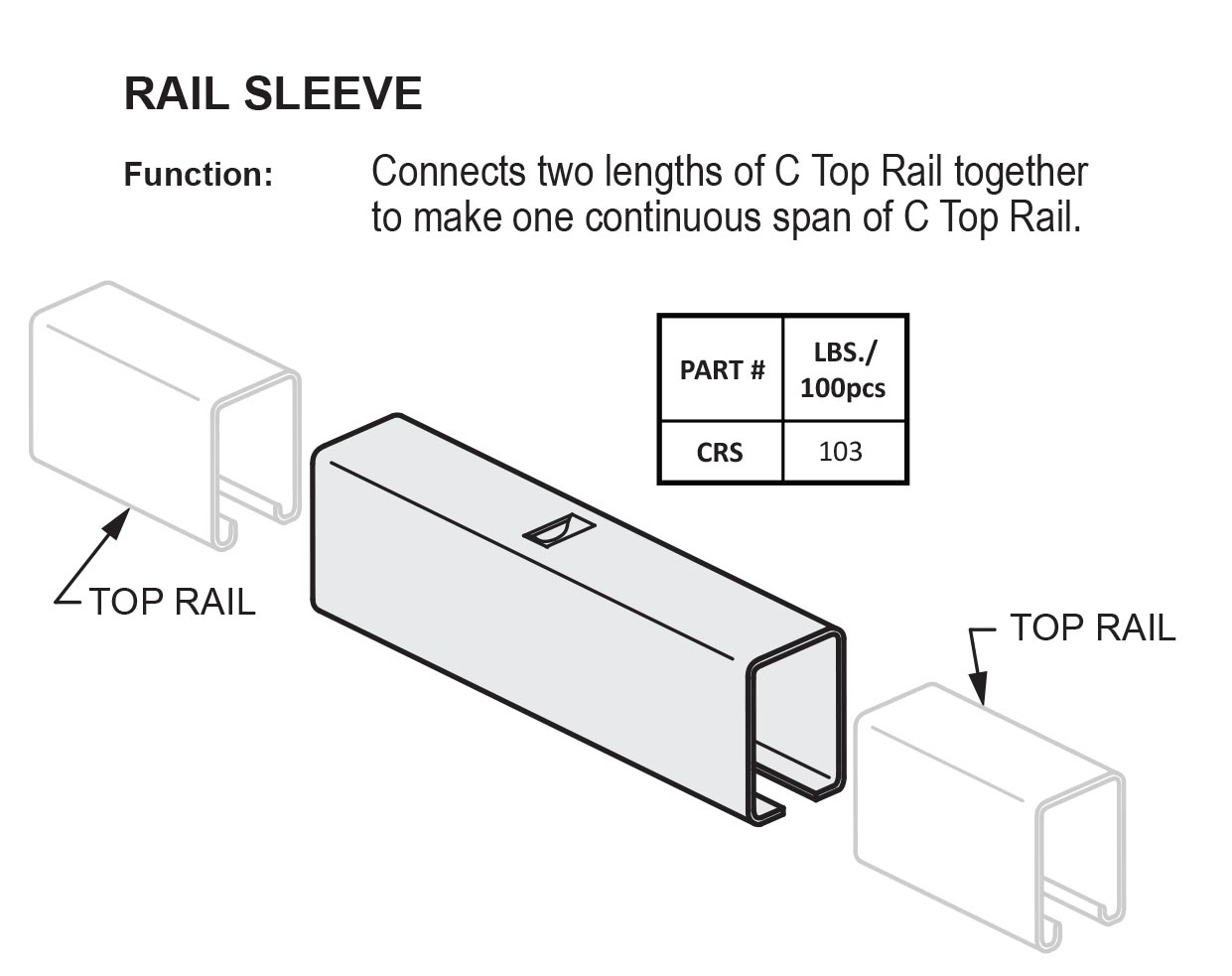 Rail End (1-hole or 2-hole)
The one-hole and two-hole rail ends fit into the end of a top, middle, or bottom rail in fencing framework. These ends are the connection points between the framework and terminal post. They are secured in place with brace bands and bolts.
The two-hole rail end has an extra hole to accept a truss rod.
1-Hole Part # OREII; 20 lbs. per 100 pieces
2-Hole Part # BREII; 20 lbs. per 100 pieces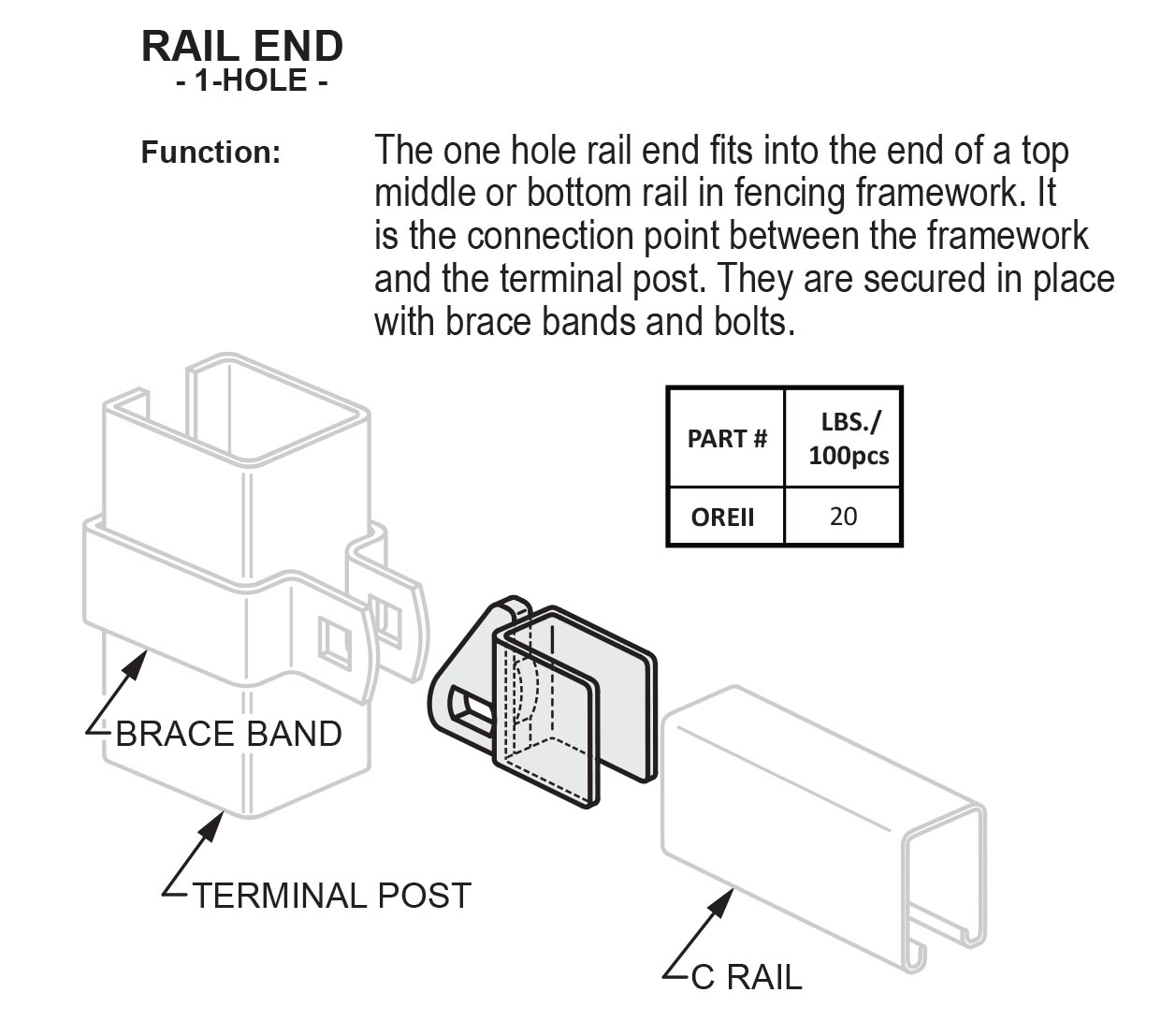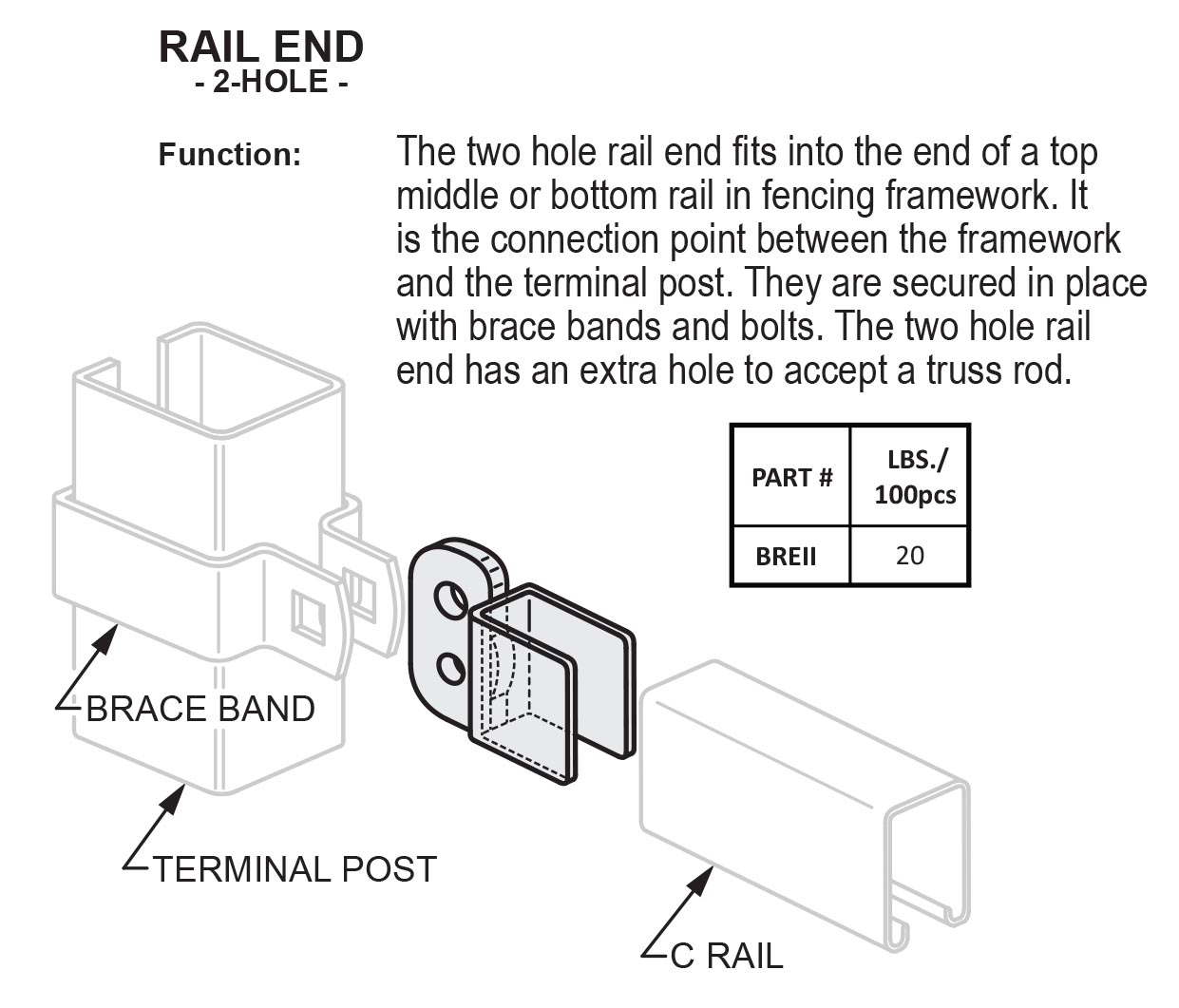 Cover Straps (8 ft., 10 ft., 12 ft.)
Used on welded wire and expanded metal panel projects. Available in 8 ft., 10 ft., or 12 ft. lengths. The cover straps adhere the welded wire or expanded metal panel to the C-Post. The straps are fastened to the C-Post with a 5-inch carriage bolt every 12 inches.
Part # CS-HDG-8; 1,000 lbs. per 100 pieces
Part # CS-HDG-10; 1,250 lbs. per 100 pieces
Part # CS-HDG-12; 1,500 lbs. per 100 pieces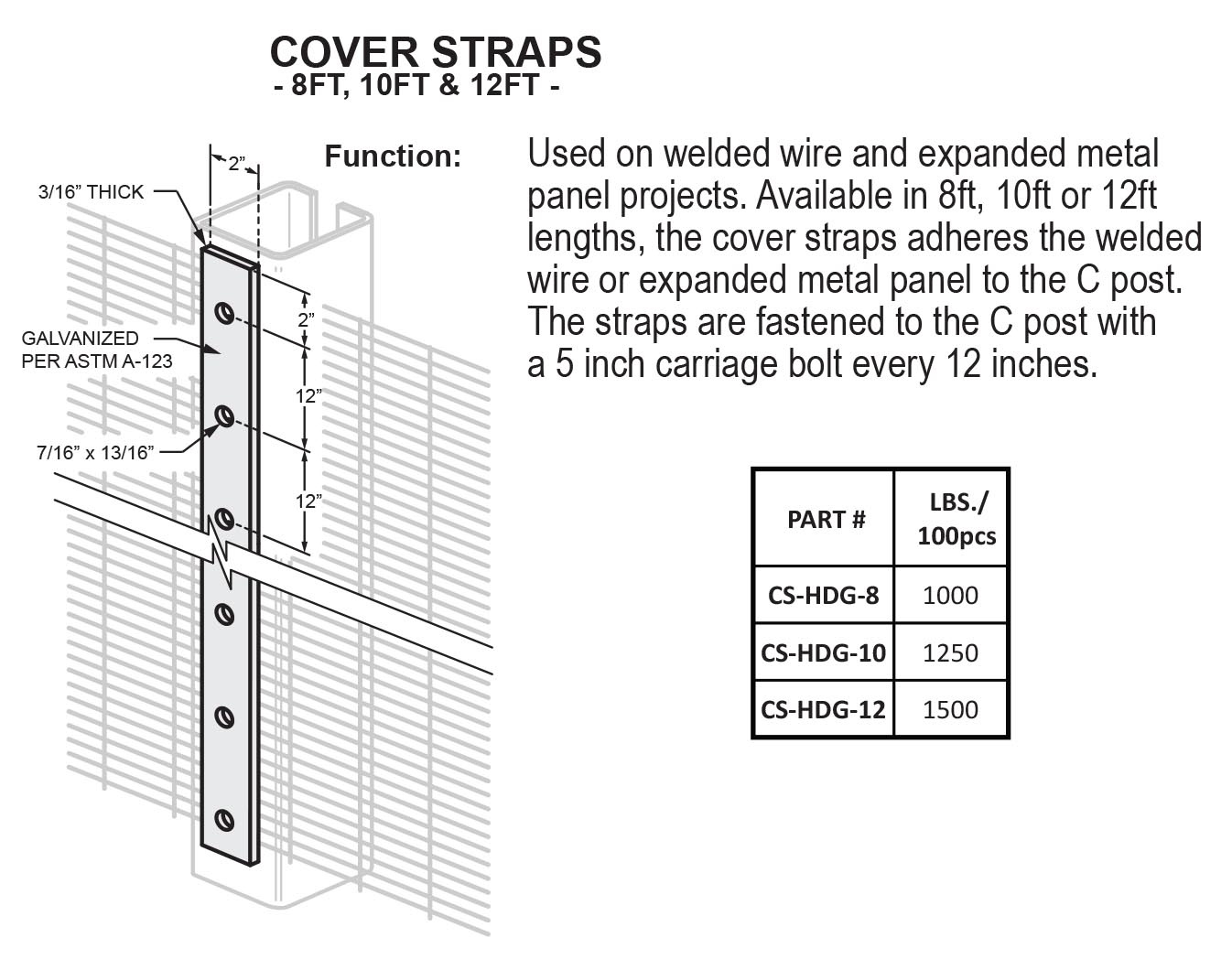 Partner with Gregory Fence
No matter your fence requirements, we have the capabilities to meet your needs. With fence posts, brackets and fittings stocked across the country, we're available with quick fencing solutions whenever project needs arise. Contact us today to get started on your next perimeter protection project.