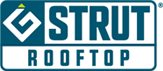 GRB208 Riser Rod Platform
Support block with strut, 8" riser, and load distribution plate
Elevate your rooftop loads with the G-STRUT© 200 Series of riser rod platforms, featuring steel strut channels and risers on weatherproof support blocks. Built for heavy-duty, outdoor use, GRB208 model offers an 8" rise in combination with a 14-gauge pre-galvanized steel strut and load distribution plate. Durable and resilient, it's perfect for nearly any rooftop support application.
Call the team at Gregory Strut to see how the GRB208 can safely and securely support your project's needs.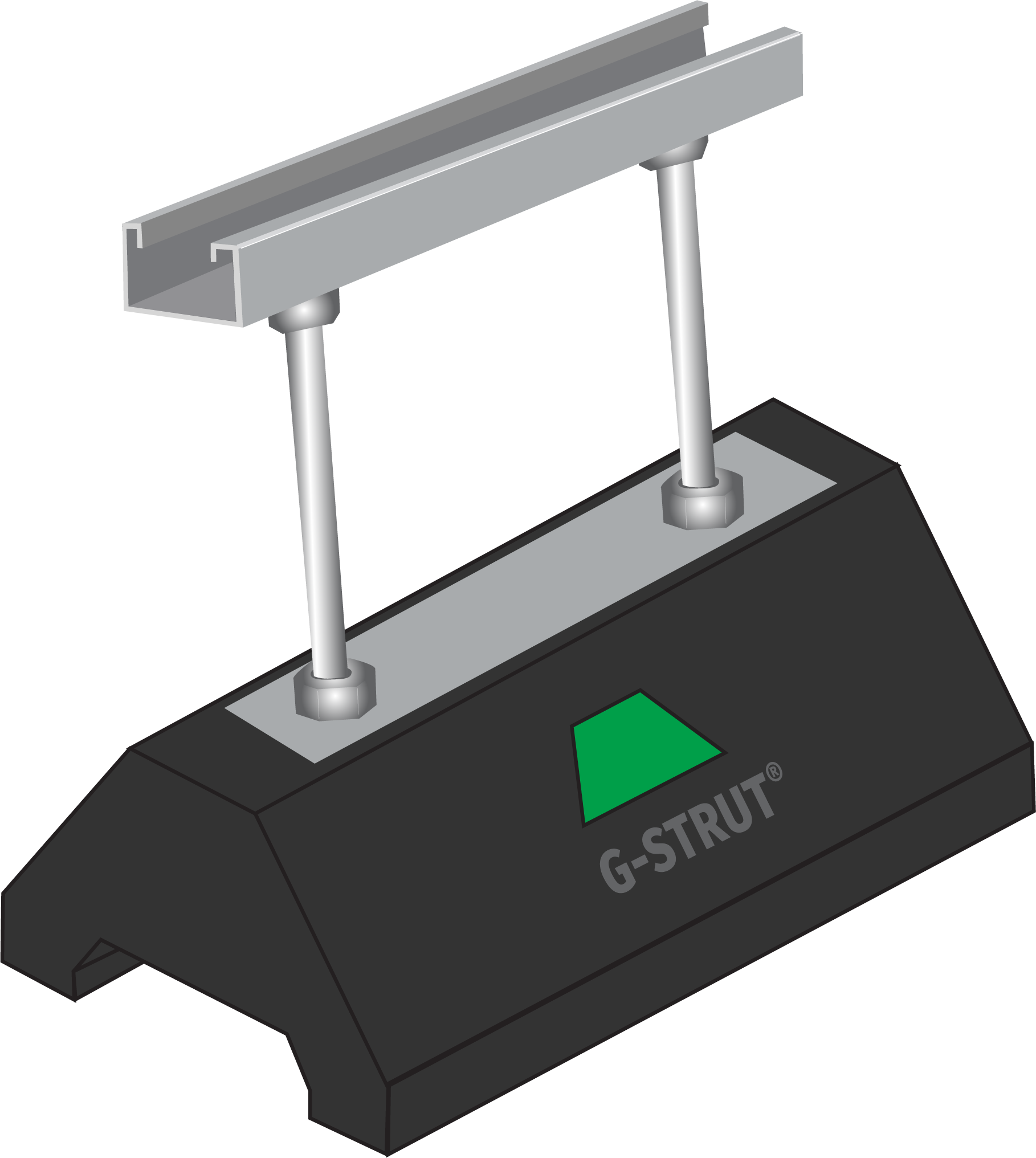 Request a Quote
The GRB208 riser rod platform gives you 8" of height while the environmentally friendly, weather-resistant materials allow continuous outdoor use. Vibration-dampening rubber base block is compatible with nearly any commercial rooftop material, and each riser rod platform can support up to 500 lbs. of static weight.
Single base with attached strut channel, riser rods, and LDP
Pre-assembled at the factory
14 gauge, 13/16" pre-galvanized steel channel
Compatible with standard strut channel fittings and clamps
100% recycled rubber block
UV-resistant materials
Green high-visibility reflectors for safety
Innovative design inhibits floating and shifting
Freeze and thaw resistant
LEED certifiable product
Vibration dampening
Compatible with most rooftop materials
GRB208
Base length: 9 3/4"
Base width: 5 1/2"
Base height: 4"
Total height: 8"
Channel width: 1 3/4"
Channel length: 9 1/2"
Materials: 100% recycled rubber base, pre-galvanized strut
Safety: Green reflector for high visibility
Weight: 7.1 lbs
Static load capacity: 500 lbs.
Ordering: 129 per skid
Load distribution plate available (2")
Fender washers included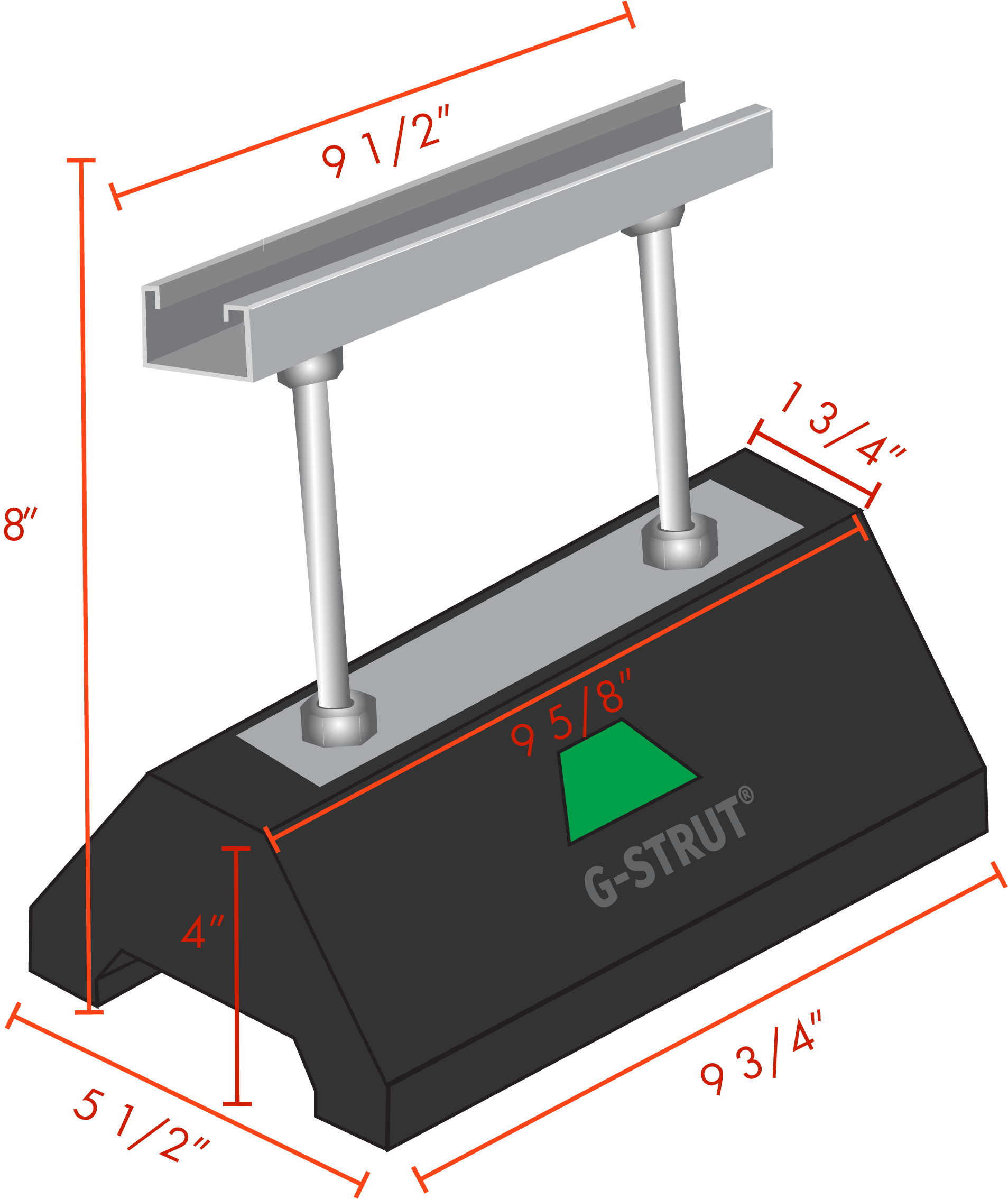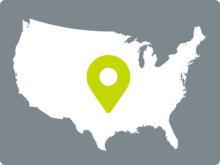 Find a Distributor
If you would like to get started with G-STRUT® Rooftop Support Blocks, reach out to one of our trusted distributors today. Have a Question?
Contact our Vice President of Gregory Strut, Bob Porter, to discuss your project questions, goals and requirements.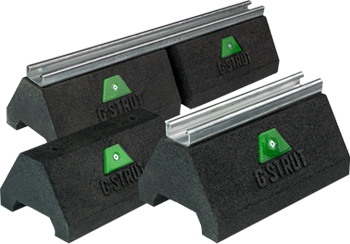 G-STRUT® Rooftop Support Blocks
Explore our complete line of 100% recycled, LEED certifiable rooftop support blocks and strut channel solutions.