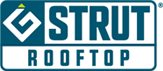 GRB216 Riser Rod Platform
Support block with strut, 16" riser rod, and load distribution plate
Need some height? The GRB200 Series of G-STRUT rooftop support blocks combine our single base block with riser rods and strut channel supported by a load distribution plate to safely elevate pipes, ducting, cables, and more. Made of weather-resistant materials, the GRB200 series is appropriate for most outdoor rooftop applications. To find out more about G-STRUT's possibilities, contact the team at Gregory Strut to learn how the 200 series can support your project.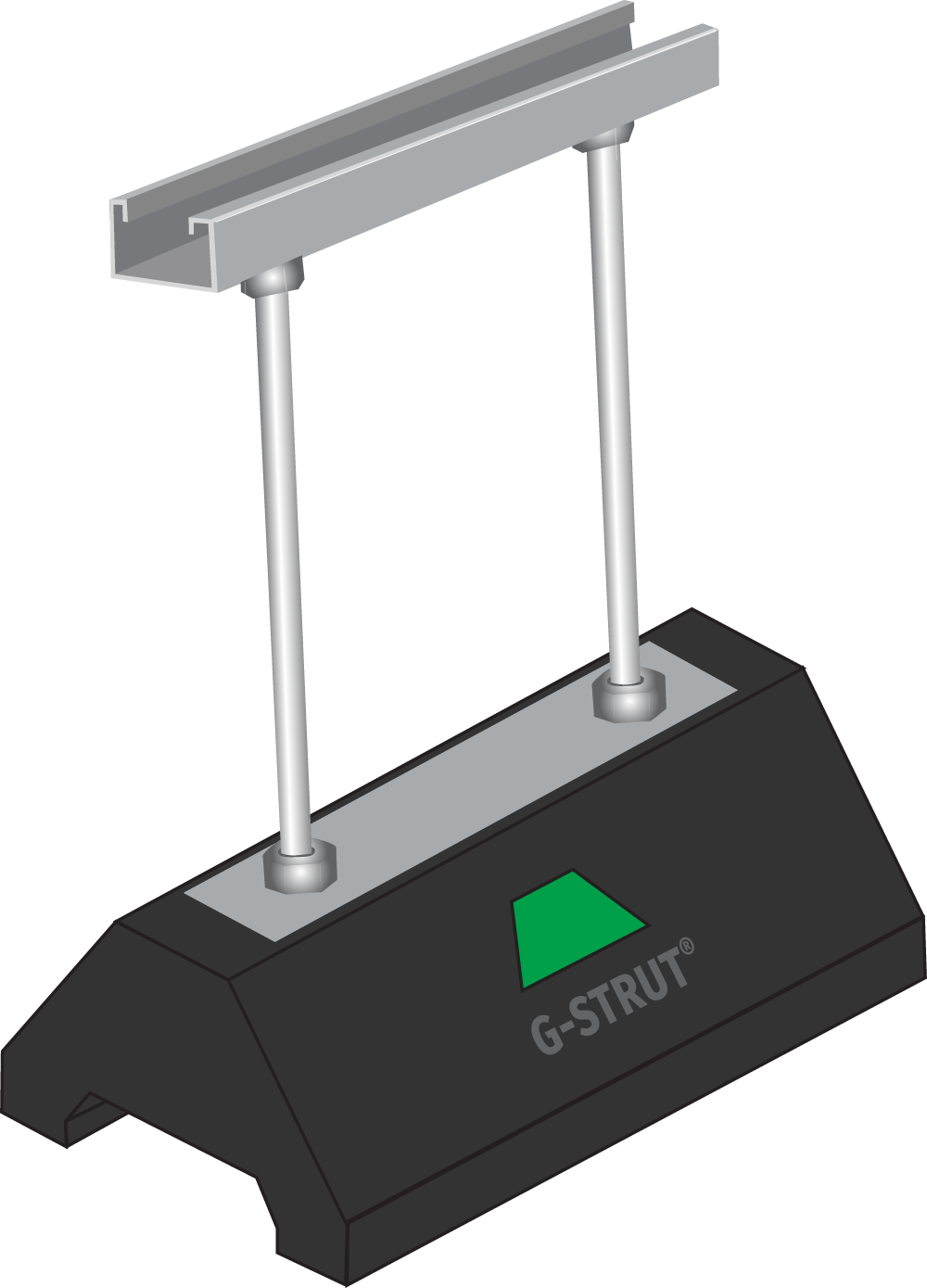 Request a Quote
The GRB216 Riser Rod Platform is composed of our heavy-duty recycled tire rubber block base (compatible with most rooftop materials) plus steel strut channel, elevated by riser rods and attached to a load distribution plate (LDP), adding additional stability to this system.
Single base with attached strut channel, riser rods, and LDP
Pre-assembled at the factory
14 gauge, 13/16" pre-galvanized steel channel
Compatible with standard strut channel fittings and clamps
100% recycled rubber block
UV-resistant materials
Green high-visibility reflectors for safety
Innovative design inhibits floating and shifting
Freeze and thaw resistant
LEED certifiable product
Vibration dampening
Compatible with most rooftop materials
GRB216
Base length: 9 3/4"
Base width: 5 1/2"
Base height: 4"
Maximum height: 14"
Channel width: 1 3/4"
Channel length: 9 1/2
Materials: 100% recycled rubber base, pre-galvanized steel channel
Safety: Green reflector for high visibility
Weight: 7.1 lbs
Static load capacity: 500 lbs.
Ordering: 129 per skid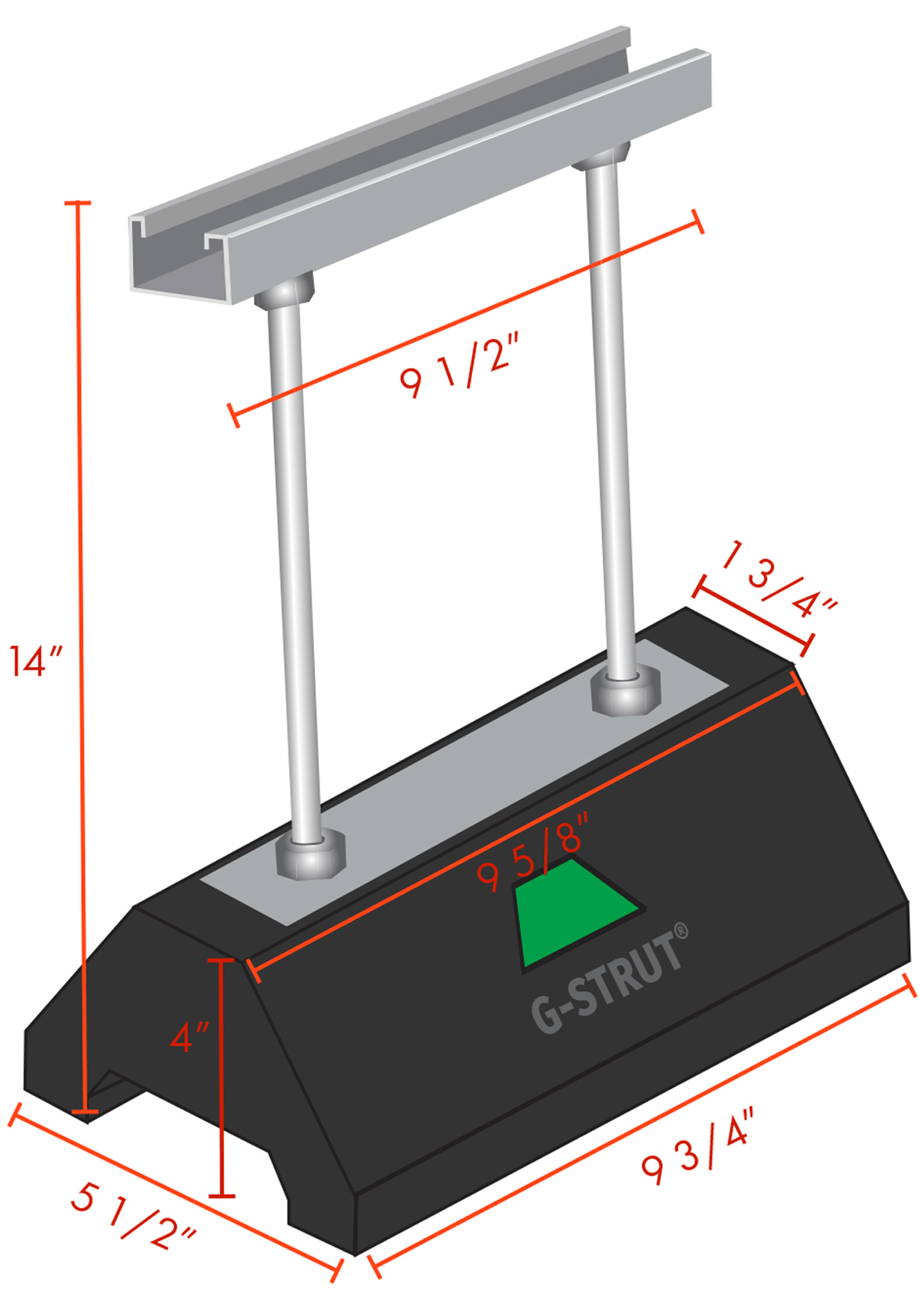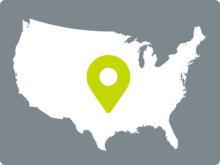 Find a Distributor
If you would like to get started with G-STRUT® Rooftop Support Blocks, reach out to one of our trusted distributors today. Have a Question?
Contact our Vice President of Gregory Strut, Bob Porter, to discuss your project questions, goals and requirements.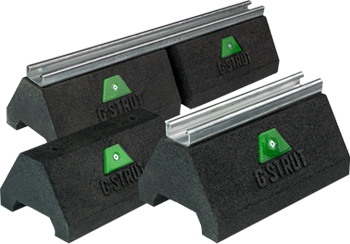 G-STRUT® Rooftop Support Blocks
Explore our complete line of 100% recycled, LEED certifiable rooftop support blocks and strut channel solutions.