Rooftop Support Blocks
Made from 100% recycled tires and pre-galvanized steel, these heavy-duty rooftop supports are built for long-lasting performance. Customize your system for a variety of applications, including gas, solar, HVAC systems, electrical conduit, roof walkways and more.
G-STRUT Rooftop Support Blocks feature innovative designs that are compatible with most rooftop materials and resistant to floating and shifting. Weatherproof materials inhibit damage due to freezing and thawing, and green reflectors enhance safety and visibility.
Explore the sizes and configurations available through Gregory Strut, or contact a member of our team today to discuss your needs.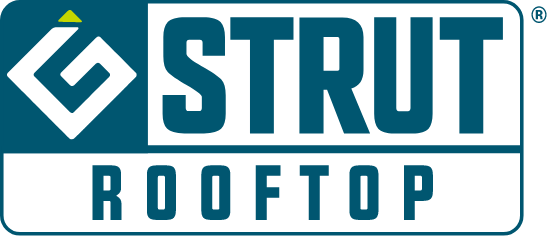 Request a Quote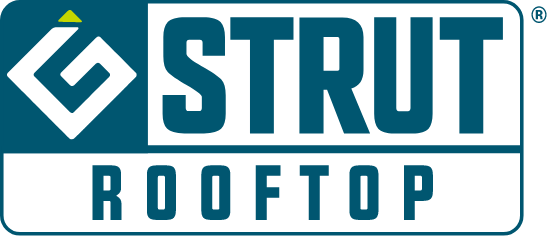 G-STRUT® Rooftop Support Blocks
Environmentally friendly
Made from 100% recycled tires
Durable & resilient
Built for continuous outdoor use
G-STRUT® Adapt-a-Block LightWeight (LW) Series
Adapt-a-Block gives you flexible options with the dependable support you expect from G-STRUT®. It's easy to install, stabilize and align, offering a lightweight option in rooftop support blocks.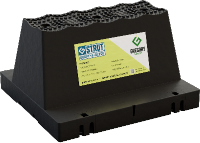 GAB1 Adapt-a-Block
Plastic Rooftop Block
Adapt-a-Block Benefits
The GAB1 plastic rooftop block from G-STRUT® provides a single block or interlocking, multiple base system for roof block variations to accommodate heavier applications and high-wind locations. Pipe grooves facilitate alignment and stabilize the conduit and pipes, while a self-locking nut feature allows quick installation.
See Adapt-a-Block Product Details
Product Details
Pre-assembled at factory
14 gauge, 13/16" pre-galvanized steel channel
Uses standard strut fittings and clamps
100% recycled rubber block
UV resistant materials
Green reflector for high visibility and safety
Innovative design inhibits floating and shifting
Freeze and thaw resistant
LEED certifiable product
Vibration dampening
Compatible with most rooftop materials
Gas Pipes
Solar
Cable tray systems
HVAC/Refrigeration
Pipe form systems
Pre-Galvanized

Aluminum

Hot-Dipped Galvanized

PVC Coated

Powder Coat (Green)

Stainless

Standard: G134 (13/16" x 15/8", 14 gauge)
Other channel sizes and configurations:

G132 (13/16" x 1 5/8", 12 gauge)
G582 (1 5/8" x 1 5/8", 12 gauge)
G712 (2 7/16" x 1 5/8", 12 gauge)
GG812 (3 1/4" x 1 5/8", 12 gauge)
G582A (3 1/4" x 1 5/8", 12 gauge, back-to-back welded 1 5/8" channels)
Tools & Resources
Have a part number that belongs to another vendor?
Use our interactive cross reference tool.
Get started
Contact one of our trusted sales reps to discuss your needs and request product details today.
Get in touch
Group Affiliations