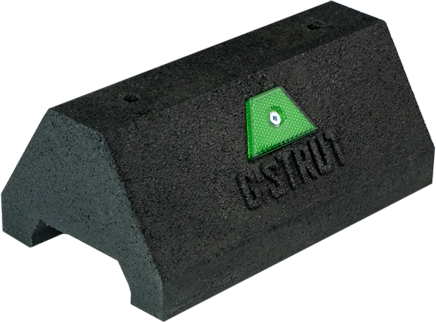 GRB100 Rooftop Support Block
Single base only (no channel)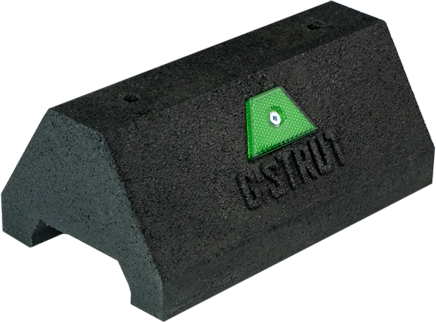 G-STRUT® channel, rooftop support blocks, seismic bracing and accessories simplify complex mounting or hanging projects. Whether you're shopping for a new construction or retrofit project, the combination of G-STRUT® products means unlimited ways to hang, hold and complete the job with flexibility.
Request a Quote
View Submittal Sheet
For a custom order or hard-to-find part, please request it through our contact form.
Contact Us
Product Details
Say goodbye to commercial rooftop challenges with the GRB100. This high visibility, weather resistant support block offers proven protection for your heavy systems and equipment. Compatible with nearly any roofing material, the GRB100 dampens vibrations to prevent damage and safety concerns on your rooftop.
Single base, no channel
Comes pre-assembled at factory
Uses standard strut fittings and clamps
100% recycled rubber block
UV resistant materials
Green reflector for high visibility and safety
Innovative design inhibits floating and shifting
Freeze and thaw resistant
LEED certifiable product
Vibration dampening
Compatible with most rooftop materials
GRB100
Base length: 9 3/4"
Base width: 5 1/2"
Height: 4"
Materials: 100% recycled rubber base
Safety: Green reflector for high visibility and safety
Weight: 4.5 lbs.
Static load capacity: 500 lbs.
Ordering: 360 pieces per skid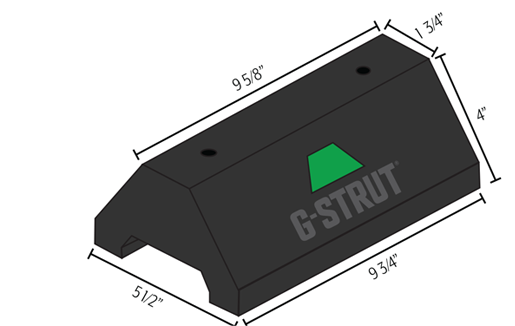 Group Affiliations