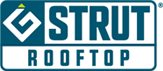 GRB3200 Roller Stand Block
Rooftop support block with 2" roller stand
Confidently support and elevate pipe, tube and cable runs for rooftop applications using the GRB300 Series from G-STRUT. Roller stands permit secure installation while allowing for nuanced movement, without compromising system integrity. And, the environmentally friendly "green", LEEDS-certifiable base is made of 100% recycled truck tires, which dampens rooftop vibrations and avoids membrane damage. Contact the team at Gregory Strut to find out how the GRB300 series can support your needs.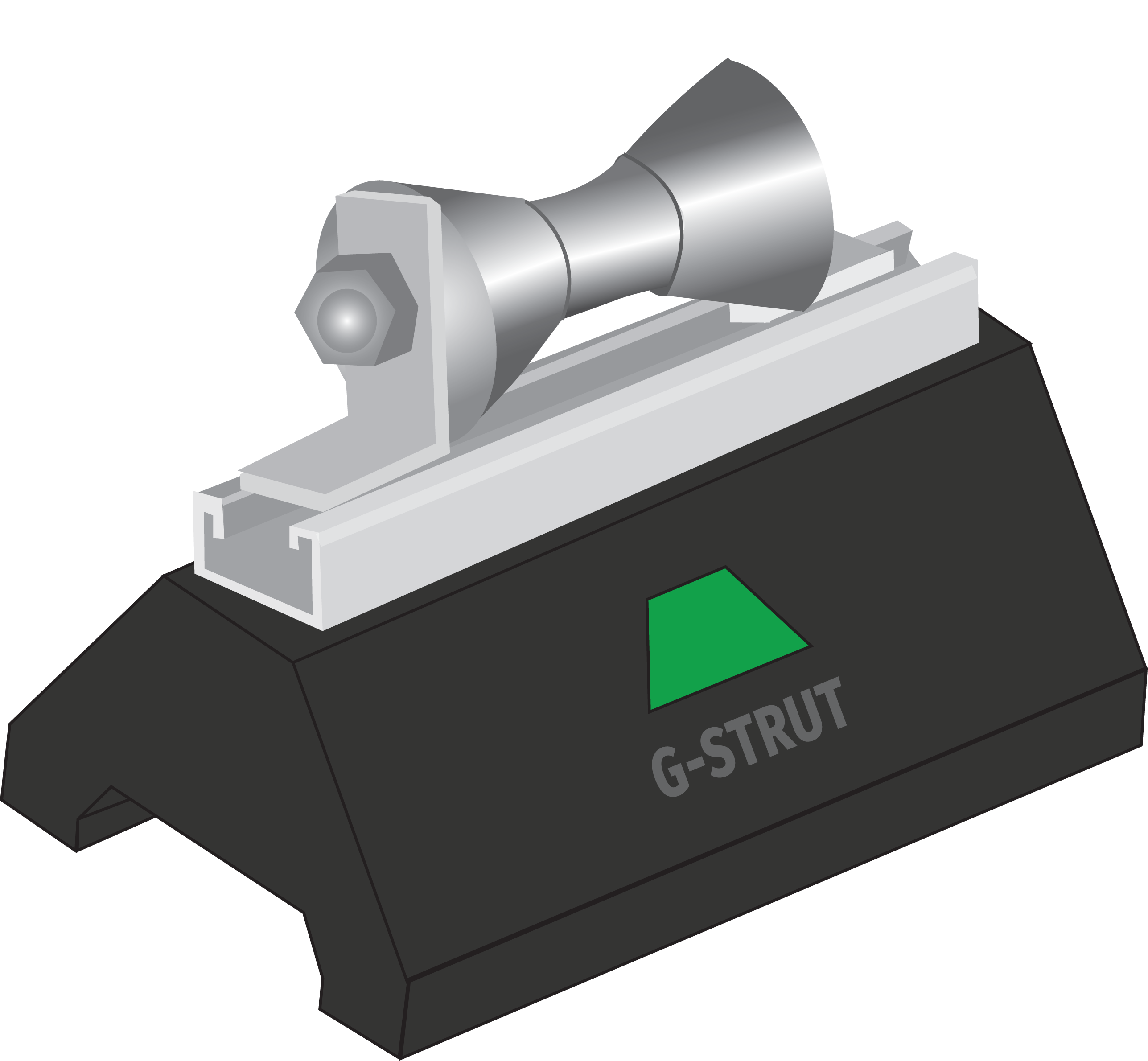 Request a Quote
UV-resistant, weather-resistant, and environmentally friendly, the G-STRUT roof block base supports a 14-gauge steel strut channel and 2" roller stand in the GRB3200 model. It's compatible with most roofing materials and resists floating or shifting with roof flooding and temperature changes. The G-STRUT roller stand also permits safe, dynamic movement of the supported load.
Single base block with strut and roller stand
Pre-assembled at the factory
14 gauge 13/16" pre-galvanized steel channel
Compatible with standard strut channel fittings and clamps
100% recycled truck tire block
UV-resistant materials
High-visibility green reflectors for safety
Innovative design inhibits floating and shifting
Freeze and thaw resistant
LEED certifiable product
Vibration dampening
Compatible with most rooftop materials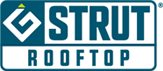 GRB3200
Base length: 9 3/4"
Base width: 5 1/2"
Base height: 4"
Height to top of strut: 4 13/16"
Channel width: 1 3/4"
Channel length: 9 1/2
2" roller stand
Materials: 100% recycled rubber truck tire base, pre-galvanized steel channel
Safety: Green reflector for high visibility
Weight: 5-10 lbs
Static load capacity: 500 lbs.
Ordering: 300-400 per skid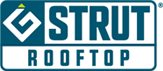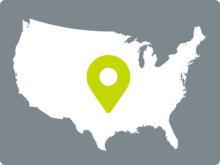 Find a Distributor
If you would like to get started with G-STRUT® Rooftop Support Blocks, reach out to one of our trusted distributors today. Have a Question?
Contact our Vice President of Gregory Strut, Bob Porter, to discuss your project questions, goals and requirements.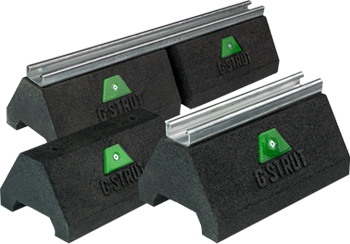 G-STRUT® Rooftop Support Blocks
Explore our complete line of 100% recycled, LEED certifiable rooftop support blocks and strut channel solutions.