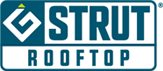 GRB104 Rooftop Support Block
Four-block base with 40" strut
Maximize the capabilities of your rooftop strut system with the quadruple-block base of the GRB104 model. The largest component of the G-STRUT© 100 series, the GRB104 features 40" of steel strut channel on tandem heavy-duty molded rubber base for UV-resistant, weather-resistant, strong and sturdy support. Wondering if the GRB104 is right for your project? The team at Gregory Strut can help you — reach out and give us a call.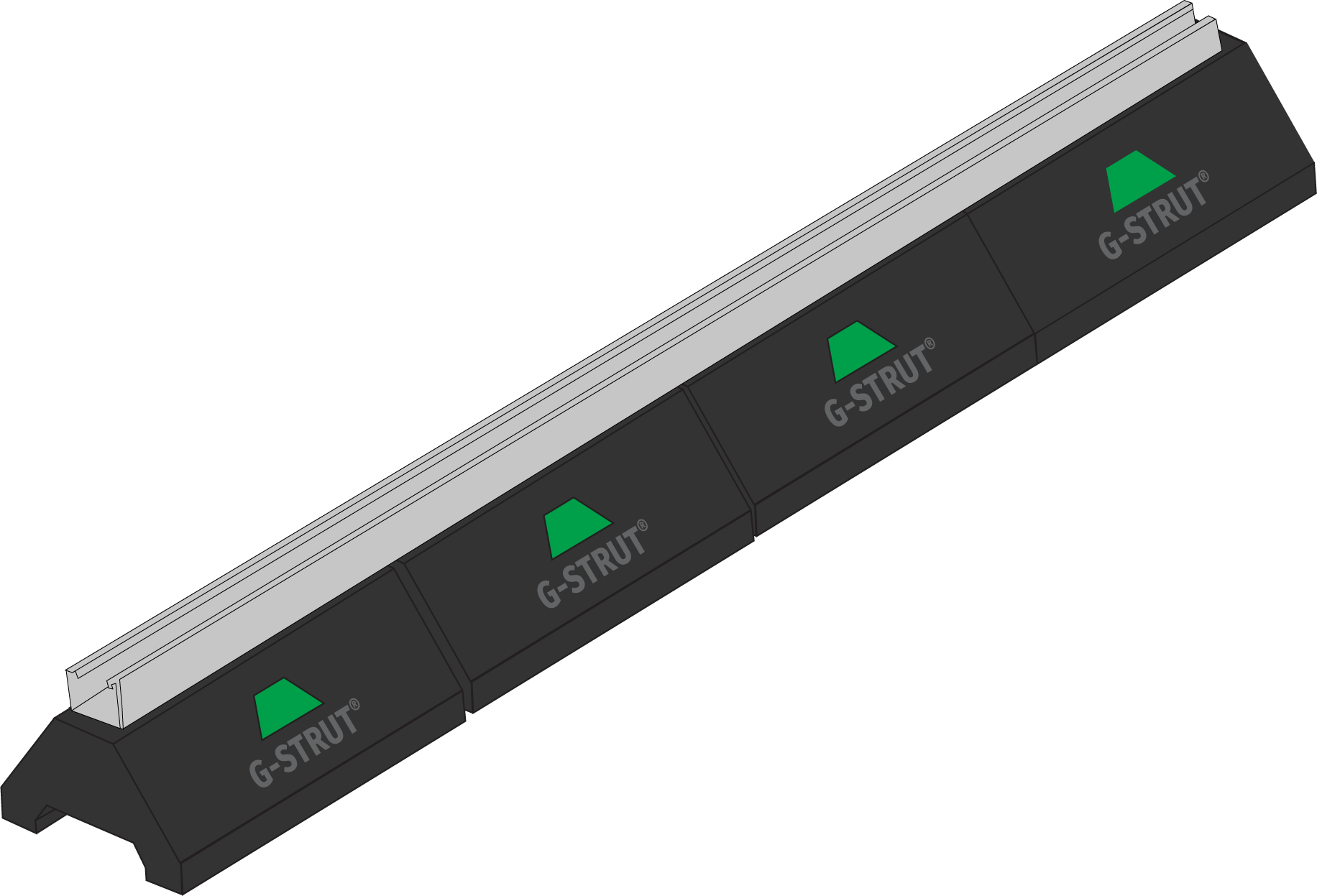 Request a Quote
A 100% recycled truck tire rubber base and 14-gauge pre-galvanized steel makes the GRB104 a versatile, all-weather option for any rooftop application. The steel strut channel works with standard strut channel fittings and clamps, while the rubber base is compatible with most commercial roofing materials. Combine with any of the G-STRUT© 100 Series base block components for a customized support system.
Four-block base with attached 40" strut channel
Pre-assembled at the factory
14-gauge, 13/16" pre-galvanized steel channel
Uses standard strut channel fittings and clamps
100% recycled rubber block
UV-resistant materials
Green high-visibility reflectors for safety
Innovative design inhibits floating and shifting
Freeze and thaw resistant
LEED certifiable product
Vibration dampening
Compatible with most rooftop materials
GRB104
Basel length: 42 1/4"
Base width: 5 1/2"
Base height: 4"
Height: 4 13/16" (to top of the strut)
Channel width: 1 3/4"
Channel length: 40"
Materials: 100% recycled rubber base, pre-galvanized 14-gauge steel channel
Safety: Green reflector for high visibility
Weight: 21.2 lbs
Static load capacity: 1,000 lbs.
Ordering: 74 pieces per skid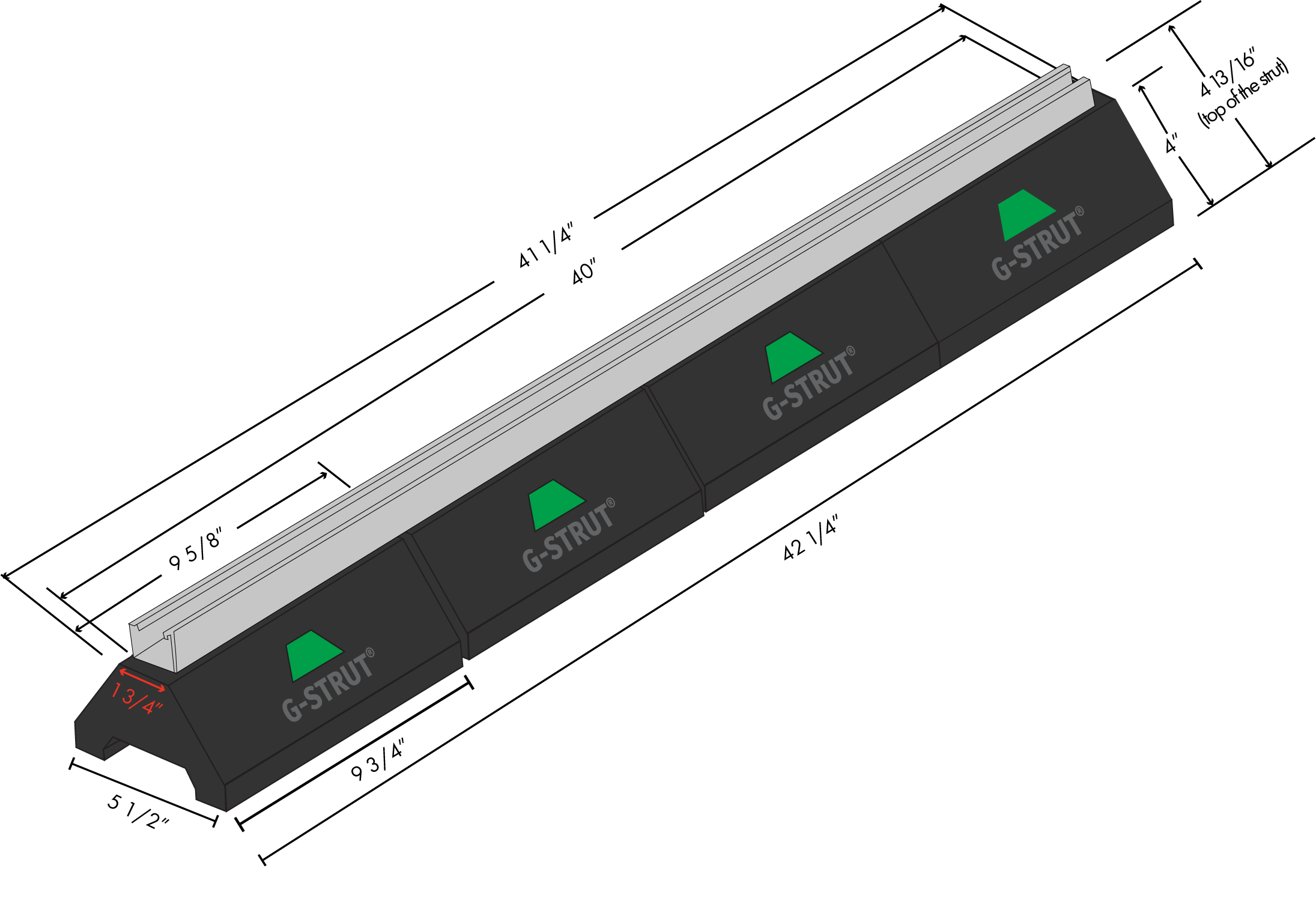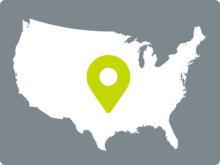 Find a Distributor
If you would like to get started with G-STRUT® Rooftop Support Blocks, reach out to one of our trusted distributors today. Have a Question?
Contact our Vice President of Gregory Strut, Bob Porter, to discuss your project questions, goals and requirements.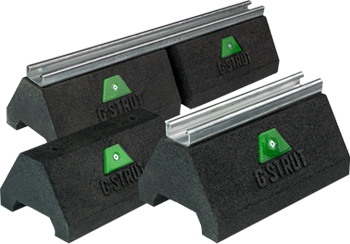 G-STRUT® Rooftop Support Blocks
Explore our complete line of 100% recycled, LEED certifiable rooftop support blocks and strut channel solutions.