NatureRail® Scenic Guardrail System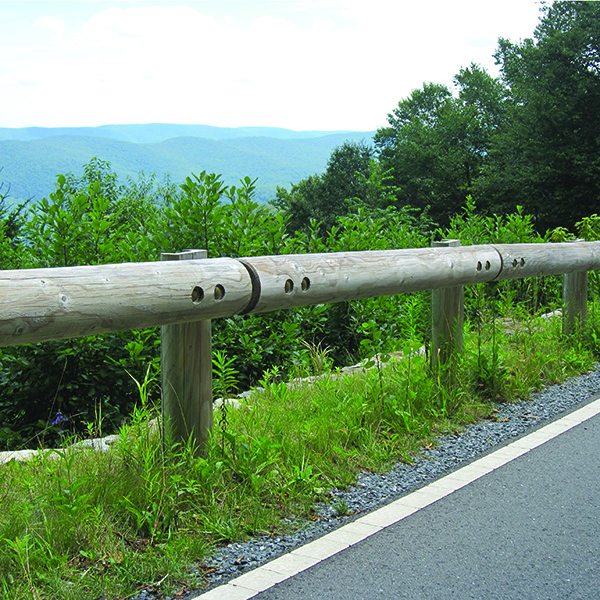 The NatureRail® Scenic Guardrail System is a wood guardrail that has the safety of steel. This steel-integrated timber product offers a safe, aesthetic alternative to standard steel guardrail.
Perfect for scenic highways and park settings, additional safety options include Pedestrian and Equestrian Rails. Its unique design allows for easy installation. Galvanized steel parts and weather-resistant wood guarantee a long working life without maintenance.
Our highway road safety barriers are strong, long-lasting, and easy to install. And when you partner with Gregory Highway —the national leader in highway guardrails and roadside safety—you will always get a quick turnaround and responsive service.
Find a Sales Rep
NatureRail

®

Features
NCHRP 350 TL-2 approved

NatureRail® is an aesthetic, steel-integrated timber guardrail system

Steel rails (5/8" thick) are wood clad with specially prepared, round wooden outer sections (6'6" long)

All wood components are made of environmentally friendly Alkaline Copper Quaternary (ACQ) treated Norwegian Spruce lumber

Weather-resistant wood covers the front and back to protect the steel post

All steel components are hot-dip galvanized

Post spacing can be 3', 6'6" or 13' to meet site requirements

Unique design with drivable posts makes for easy installation and – in most cases – does not require complicated boring or cutting

On average, 1,250 linear feet of NatureRail® can be installed per day