Markets Served
Overcome manufacturing challenges with Gregory Industries
For more than 125 years and five generations, Gregory Industries has proudly delivered galvanizing and manufacturing solutions with the promise of partnership. Today, we continue to meet customer needs with roll-formed steel products made from batch dip and continuous galvanized steel.
Built for lasting durability and reliable performance, our products are manufactured to help save lives, protect high-security areas and simplify building and construction projects every day. We serve industrial applications across North America, saving customers time, money and frustration every step of the way.  
Learn about the markets we serve through our family of trusted brands. 

Highway safety
To meet the challenges of today's highways, you need dependable, high-quality solutions. Keep roadways safe with guardrails, end terminals, barriers and attenuators from Gregory Highway. 
---
Work zones
Roadside work zones are high-risk environments not only for your employees but also your equipment. Don't leave your most valuable assets vulnerable on the job. 
Learn more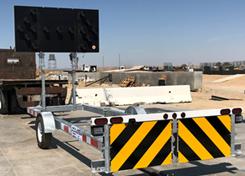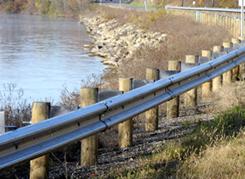 Mechanical, electrical, plumbing and HVAC
In commercial buildings, networks of conduits, pipes, cable trays, fixtures, raceways, lighting and infrastructure are secured overhead. Experienced installers hang their reputations on G-STRUT®.
---
Fire protection
Our heavy-duty channels, pipe hangers and supports are engineered to uphold the extreme loads of both dormant and activated fire protection systems. 
---
Seismic bracing
Is your facility prepared for seismic activity? Specially engineered seismic bracing components and designs brace structural elements together to safely endure seismic events. 
Learn more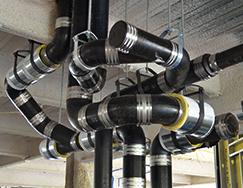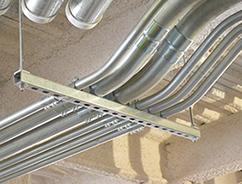 Garage doors
Whether you're installing a residential or commercial garage door, start with galvanized steel tubing. Gregory Tube offers a full range of tube sizes and capabilities to meet your needs.
---
Carport construction 
Build carports and metal structures from the ground up, starting with standard tube and metal components. You provide the exterior metal. We take care of the rest. 
Learn more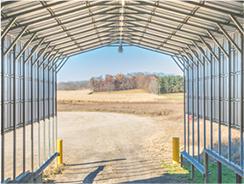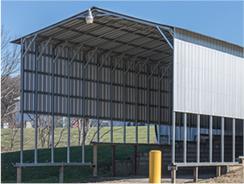 Infrastructure
Create privacy and protection for your next construction project. Our chain link, welded wire, expanded metal and wood fence systems safeguard your property by keeping liabilities out. 
---
High security 
For airports, prisons, hospitals, behavioral centers, power stations and any other location where high security is needed, create a perimeter of lasting protection. 
Learn more