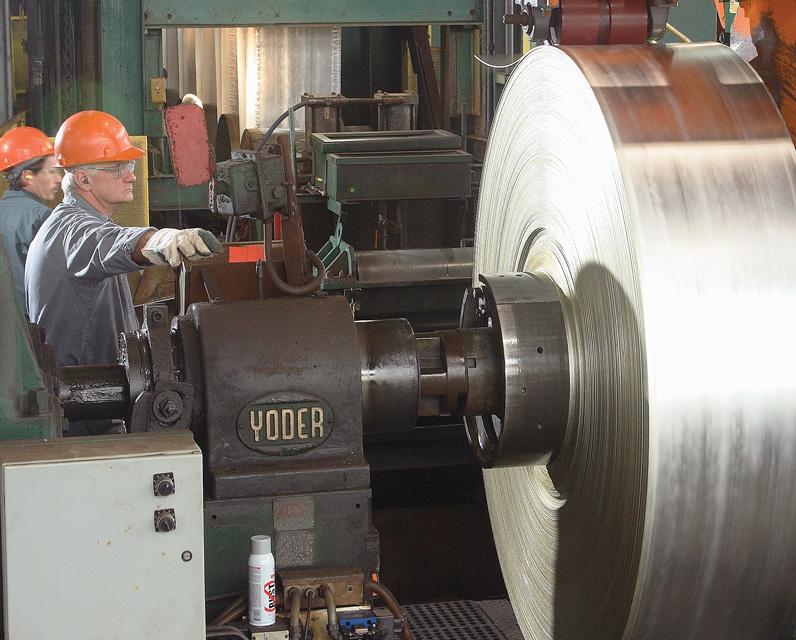 Customers Deserve Higher Standards – and Gregory Delivers
(CANTON, Ohio) Jan. 5, 2018 – A new ISO accreditation solidifies Gregory Industries' commitment to delivering consistency, quality and efficiency to its customers. The leader in proprietary manufactured products, continuous galvanized coatings and metalworking services recently earned ISO 9001:2015 certification.
"Achieving ISO 9001:2015 speaks to our dedication to quality while pushing ourselves to a higher standard," said Gregory Industries Quality Manager Phil Shawk. "Customers can expect the same level of quality and customer satisfaction that they have known and become accustomed to from us. And they can rest easy knowing we're always looking to improve quality and our processes while striving to be on the forefront of any quality standards and commitments related to our industries."
ISO 9001 is a quality management system standard developed by the International Organization for Standardization – an association of governmental and nongovernmental organizations from many countries. ISO 9001 helps organizations demonstrate to customers that they can offer products and services of consistently good quality. It also acts as a tool to streamline their processes and make them more efficient at what they do.
The ISO 9001:2015 edition features changes that focus on performance in addition to:
Continuous improvement.

Customer satisfaction.

The active involvement of both management and employees by combining the current process approach with risk-based thinking.

Employing the Plan-Do-Check-Act cycle at all levels in the organization.
"We were one of the first companies to achieve this new certification from our ANAB accredited registrar SRI," said Shawk. "We pride ourselves on moving into the future as quickly and efficiently as possible."
Gregory Industries, Inc. serves the industrial, construction, highway safety and fencing industries with proprietary, continuous-process galvanized steel products. Additionally, Gregory produces galvanized sheet coil and after-fabrication "batch" hot-dip galvanizing. Contact the team at Gregory Industries to learn more.