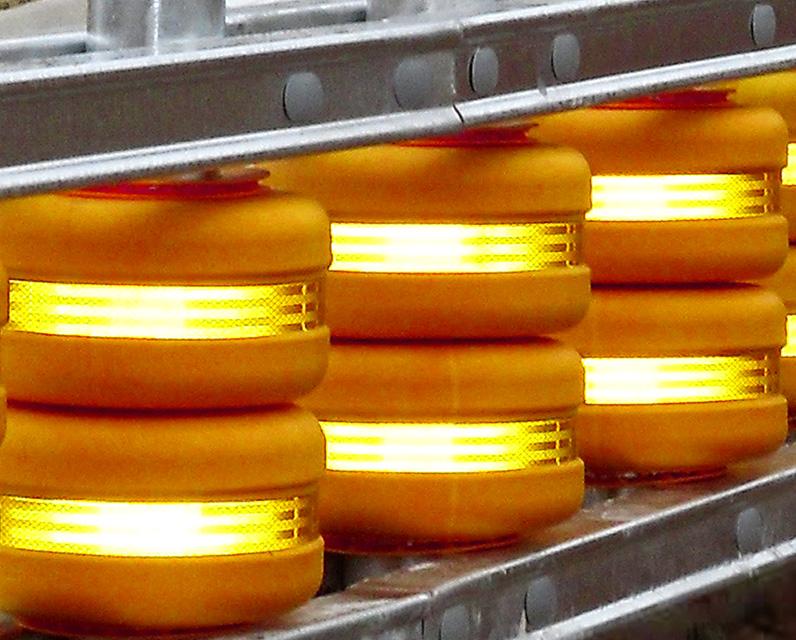 Gregory Brings Landmark Roadway Safety Technology to North America
(Canton, Ohio) Feb. 2016 – Gregory Highway has signed a landmark deal to be the exclusive North American distributor of a revolutionary traffic safety device. First-of-its-kind Safety Roller rolling barrier uses a sequence of double-stacked rotating drums to absorb shock energy and redirect impacting vehicles.
Gliding across the side of a car like roller blades against a sidewalk, on impact Safety Roller converts shock into rotational energy and helps stop or guide the vehicle. Its purpose is to prevent fatal accidents and save lives. It is especially useful in place of standard guardrail in high-accident zones and on curved sections of roadway – whether flat, downhill, ramps or tunnels.
The patented technology is solely manufactured by KSI Ltd. of Korea. Gregory and KSI officials met to sign the distribution deal during the American Traffic Safety Services Association (ATSSA) 46th Annual Convention & Traffic Expo earlier this month in New Orleans.
Under terms of the agreement, Gregory has exclusive rights to market and sell Safety Roller in North America. "Safety Roller is a unique and highly effective product that will save lives. We're proud to offer it to our North American customers." 
Contact Gregory Highway to learn more about our roadway safety technology.