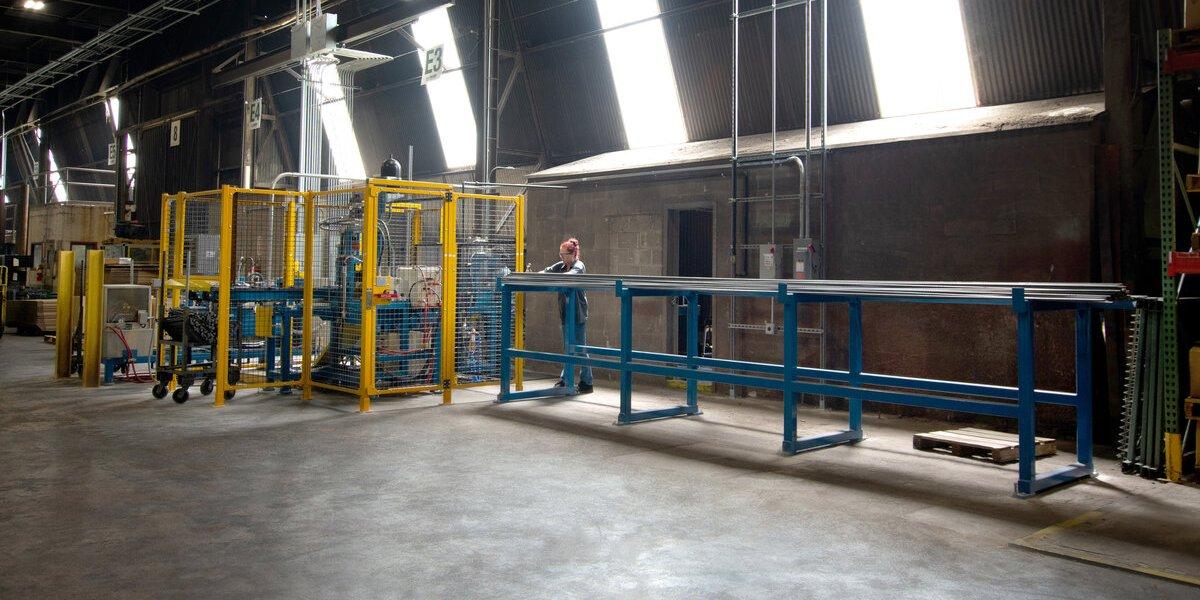 Gregory Tube Invests in Rebar Automation
Gregory Tube has made a significant investment in rebar automation that will benefit customers with faster products and more consistent quality.
Automatic Rebar Ground Anchor Heading Machine
The addition of an automatic rebar ground anchor heading machine streamlines the process of creating rebar ground anchors.
Gregory Tube's automatic ground anchor heading tool expertly cuts rebar spikes into 30-inch, 36-inch and 42-inch sizes. The machine heats one end of the rebar and presses down to create the perfect "nail head."
Rebar ground anchors are used for applications such as steel buildings, carports and hand rails.
The new automatic ground anchor heading machine allows Gregory Tube to produce more consistent rebar spikes, quicker.
Gregory Tube continually seeks innovative ways to bring more value to our customers. Gregory have a long history of galvanizing and manufacturing expertise, and are known for quick turnaround times, quality service and on-time products.
If you need rebar ground anchors (rebar spikes or rebar sticks), contact Gregory Tube at 330.477.4800 or request a quote today.